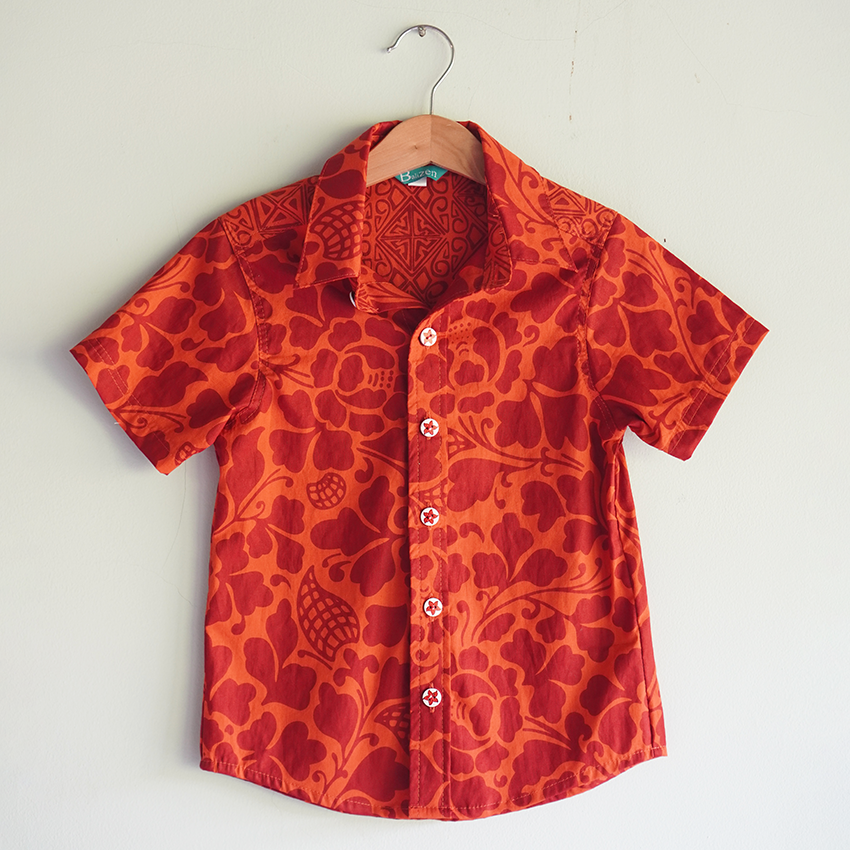 Spice Red Button Down Scrappy Shirt, 4 Sizes
These summery Scrappy Kids button downs shirts come in 4 sizes. They have a contrasting back placket and collar band and are sewn in our in-house Fair Trade workshop in Bali. The cotton fabric is printed with our signature, eco-friendly, seaweed based inks and just gets softer with age.  Bound to become a summer staple, best to machine wash gentle and tumble dry on low heat.
Dimensions: 12 mos, 2 yr, 3-4 yr, 5-6 yr.